About Greenlee Tool UK :-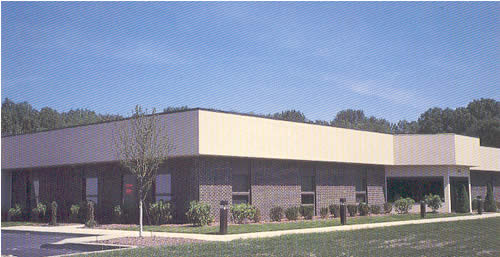 As proud Greenlee UK distibutors and part of the long esablished RAC Kettering group of commercial and industrial refrigeration engineers we have had our roots based in Kettering from the mid 1970's. The experienced and qualified engineers within the company have over 200 years combined knowledge of the electrical, commercial and industrial sector. As distributors of Greenlee UK tools we are able to give a nationwide service and have a blue chip customer base of some of the UK's largest companies.



We operate anywhere in England, Scotland, and Wales .
---
Greenlee Klauke Tool UK is operated by Icecape Ltd trading as RacKettering, who are long established commercial refrigeration engineers.

For more than 140 years, Greenlee tools have been a provider of quality tools to the woodworking industry and, for over 70 years, to the electrical industry as well. Over 20 years ago, Greenlee made a commitment to the high technology necessary to keep pace with the changing needs of our customers.
Proof of that commitment is in the modern facilities, state-of-the-art production equipment, and enhanced quality assurance programs which comprise the Greenlee tool way of doing business today. Our expanded EDI (Electronic Data Interchange) capabilities assure convenient, fast, and accurate exchange of information between Greenlee and its suppliers and customers. ISO 9001 Certification further assures customers worldwide of our ongoing commitment to quality products, service, and support. Innovative product design, manufacturing excellence, and customer response will keep Greenlee at the top of its industry, now, and well into the 21st century.
When it comes to innovative tools, Greenlee delivers year-after-year with a comprehensive line of holemaking products that is second to none. Our tools get through steel, stainless steel, wood, aluminum, fiberglass, plastic, drywall, ceiling tile, cement board and more. If you need to knockout, drive, drill, cut or punch, you know you'll get throught it with Greenlee hole making tool.
Greenlee has the most innovative fishing systems designed to perform on the jobsite. Whether you're going a few short feet or through many walls and bends, having Greenlee's fishing products on the jobsite will make the job easier for any commercial, industrial, or utility application. reenlee is proud to introduce a new generation of fish tapes in our popular 8.5" and 12" cases. Through extensive voice of customer research and ergonomic studies we have developed the MagnumPRO™ series of fish tapes. The new fish tapes increase productivity and tool life while reducing fatigue through our rugged advanced no-bump flared comfort grip and superior rapid pay out and rewind capability. Whether you need to fish a few feet or up to 250 feet, our fish tape family offering of 19 different material, stiffness and length combinations provides the best choices needed to get the job done faster, safer and easier.
Greenlee offers high-quality and durable cable pulling equipment designed to get the job done. For simple, straight shots to pulls with multiple bends and offsets, having Greenlee's cable pullers on the jobsite is a sure way to make your job faster, safer and easier in any application. Building on the design concepts of the very successful UT2 2,000 lb. cable puller, Greenlee has developed a new 4,000 lb. cable puller — the UT4. The UT4 is a medium force puller designed to quickly and easily perform all but the biggest pulling jobs. Unlike most other medium force pullers, it really pulls with 4,000 lbs. of force without overheating, and it pulls all 4,000 lbs. using a 15 amp circuit. And, the UT4 will do it day in and day out. The Greenlee UG5 Ultra GLIDER™ is the "new way" to effectively apply cable lube during cable installation. The Ultra GLIDER™ has several advantages over the manual method used by most contractors today. The UG5 saves labor time—in many cases one person can be eliminated during the job because the same person who controls the feeding of the cable can also control the cable lube application. Cable pulling force is reduced by up to 50% because the lube is applied consistently. It also saves lube cost because it applies lube consistently in a controlled manner.
Greenlee wire and cable termination equipment from battery to ratchet, if it needs to be cut, crimped or stripped, Greenlee's got the tool. Check out our cable cutter selection guides and handy cross reference charts to help you make the right choice. Whether you choose a powerful hand tool like the 774 High-Performance Ratchet Cable Cutter or the ES32 Battery-Powered Cable Cutter, you know you'll make the cut with Greenlee. The new Greenlee ETS12 is a small lightweight battery-powered tool for cutting a wide variety of mild steel products. Think of it as a battery-powered bolt cutter. It can be used to cut bolts, threaded rod, solid hasp and cable hasp one-time locks, shipping container seals, and many other items. The ETS12 cuts fast. It only takes about 4 to 5 seconds per cut, and when the cut is complete, the ETS12 automatically retracts to be ready for the next cut. If you're looking for an easy to operate and rugged 12-ton crimping tool, the HKL1232 is the tool you need. The HKL1232 has a 2-speed hydraulic pump that advances rapidly until it contacts the connector before shifting to a lower speed to complete the crimp.
Greenlee voice, data and vidio equipment and Tempo have come together to offer you a complete line of industry-leading tools for datacom, telecom and fiber optic applications. Choose from a large selection of premium installation tools, tone generators and telephone test sets, network certification instruments and fiber optic test equipment. From start to finish, you know you'll get the job done right with Greenlee and Tempo.
Greenlee has been in the electrical testing and measurement field for more than fifteen years and has developed a wide range of electrical testers designed by and for professional electricians. These innovative products are designed to stand up to years on the job because that's what Greenlee builds – tough and reliable tools and testers that you know will safely get you through the work day and help make your job faster, safer and easier.
Greenlee storage boxes protect the tools you depend on for your livelihood. From our smallest storage chests to the large field office, our products are built as tough as the trade. With Greenlee's patented, dual-recessed lock enclosures, you know you'll keep thieves out. And the newest feature on all of Greenlee's storage boxes are the redesigned ergonomic handles – just another way Greenlee is helping to make your job easier.
For the professional electrician, no ordinary bolt cutters, hydraulic pumps or rope will do. Look to Greenlee for hand and hydraulic pumps to make bending, cutting and crimping easier. If you need it done faster, safer and easier, you know Greenlee can help you get the job done.
From basic hand benders to the Smart Quad Bender™ that can calculate complete layout measurements, Greenlee benders remain the industry standard. Use our bending selection guide to help you choose the right one for your job. Whether it's EMT, IMC, PVC or Rigid conduit, you know you'll bend it right – the first time – with Greenlee.
Greenlee is proud to introduce a brand new line of professional hand tools designed with you, our customer, in mind. This new line of hand tools is a natural extension to Greenlee's existing product lines. The comprehensive assortment features custom-designed high-quality pliers, saws, screwdrivers, wrenches, insulated drivers, tool bags, accessories, tool kits and more - all bearing the Greenlee name. We believe you'll be proud to claim Greenlee hand tools as your preferred brand.
Klauke tools develops, manufactures and markets high quality products for the electrical, plumbing and heating industries. Klauke products are sold under the trade names Klauke, Greenlee and Utilux. Klauke enjoys an excellent worldwide reputation for its quality products and services. Klauke tools was founded in 1879, Klauke has grown to a leading supplier of interconnection products, pressing and cutting tools.
Klauke joined Textron Inc's. Greenlee business unit in 1996, increasing its ability to expand its product offering with punching and bending tools, cable installation equipment as well as testing and measuring instruments for electric installations.
Klauke's product offering includes over 10,000 high-quality parts, from terminals to high-performance hydraulic tools as well as Holemaking tools and Fibre Optic Instruments, in addition Hand Tools for commercial and industrial use
Klauke, originally a plier manufacturer established in 1879, has become the market leader for compression connectors, crimping and cutting tools. The Klauke product range today represents innovation, quality and safety. Klauke processes more than 1500 tons of copper material a year to produce more than 7000 different types of cable lugs and connectors.
The Klauke range of crimp connectors encompasses; standard and DIN approved copper tube terminals in straight, 90o and 45o formats. For high temperatures and harsh environments they offer nickel and stainless steel solutions. Solderless terminals to DIN46234 and DIN46230. Aluminium and bi-metallic lugs and connectors. Clamp and screw connectors for power lines. Cable end sleeves and insulated solderless terminals.
As you would expect from a German company, Klauke offer an excellent range of tooling from screwdrivers to market leading electro hydraulic crimping and cutting tools.
Since 1996 Klauke and Greenlee have formed a division within Textron, increasing its ability to expand its product offering with punching and bending tools, cable installation equipment as well as measuring and testing tools for electric installations.

Klauke cutting tools range. The range contains both battery operated and mini battery operated tools.
Klauke mini battery powered bolt cutters for wire diameter up to 12 mm max. Designed for cutting bolts, security seals and steel wire, to Ø 12 mm, supplied with basic tool, plastic case, battery and charger.
* Safely removes security seals, wagon seals, drum seals and container seals
* Quick and easy to use
* Highly portable and light weight
* Removes the need to use cumbersome bolt cutters
* More precise operation
* Battery operated (rechargeable)
* EBS12 Head rotates 345o
* Battery display indicator to advise when charging is required
* Quick stop
* Automatic retraction once cut is completed
* Manual retract on demand
* Ergonomic design for one-hand operation
* Enhanced health and safety features
Klauke crimping tools which cover Hexagonal crimping, indent crimping, cable end sleeves crimping, insulated crimping and non insulated crimping.
Mechanical crimping tool KP90 MC3 1
* Crimping heads of Pro Series for Multi-Contact plug connectors MC3 2,5 + 4 mm²
* High precision by linear die movement
* Compatible crimping heads with KP1L
Mechanical crimping tool K90 MC3 2
* Mechanical crimping tool for Multi-Contact plug connectors MC3 2,5 - 6 mm²
* High precision by linear die movement
* Integrated, disengageable ratchet